Expo 2020: Opportunity, Mobility & Sustainability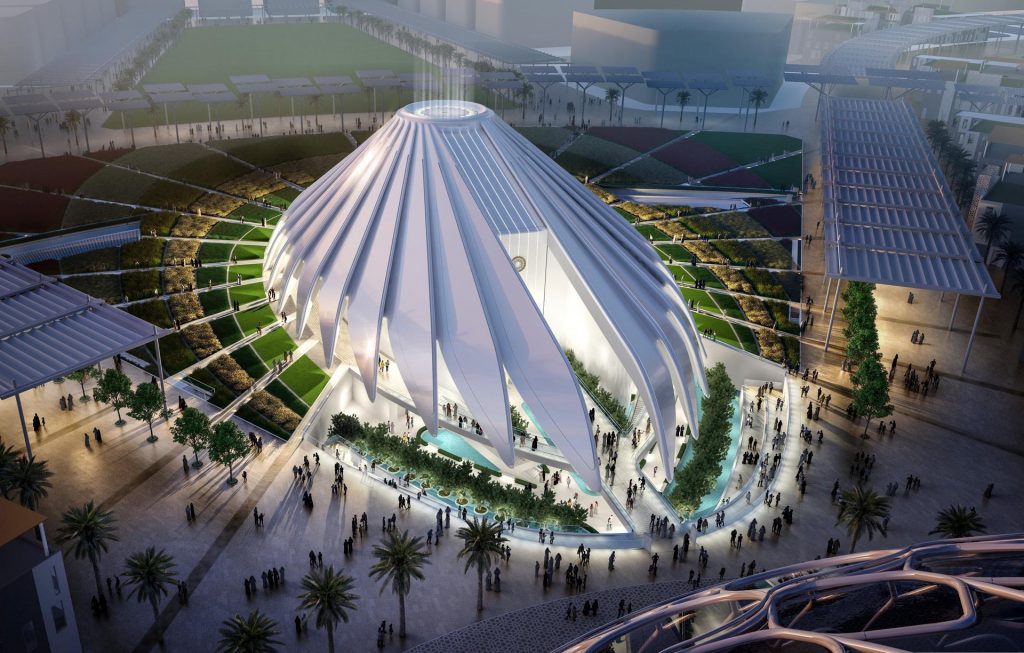 By Greg Sandler
Expo 2020, the next world's fair, is on track to begin in October 2020, in Dubai in the United Arab Emirates (UAE). The Dubai expo coincides with the UAE's 50th anniversary in 2021, marking an important milestone for the host country.
The exposition, "Connecting Minds, Creating the Future," will feature 120 country pavilions, more than 20 performance venues, over 60 events each day, and more than 200 restaurants. It is the first World Expo ever to be held in the Middle East, Africa and South Asia region.
Expo 2020 will focus on three main themes: opportunity, mobility, and sustainability.
Opportunity: Unlocking the potential for individuals and communities to shape the future
Mobility: Creating smarter and more productive movement of people, goods and ideas, both physically and virtually
Sustainability: Respecting and living in balance with the world we inhabit to ensure a sustainable future for all
Over six months, the 4.38 km site is expected to host 25 million visitors from around the world. Special events planned during the Dubai expo include RewirEd, a three-day event that will focus on three of the 17 Sustainable Development Goals that the United Nations is working to achieve by 2030. More than 3,000 participants are expected to participate — from governments, global education stakeholders, strategic partners and the private sector.
"The UAE believes that investing in people's welfare, knowledge, and capabilities produces the greatest dividends for individuals, families and communities as a whole," says Reem Al Hashimy, the UAE's Minister of State for International Cooperation and Director General of Expo 2020. "Education, which is the essence of human capital, drives our national priorities and is central to our international development strategy. We believe that now is the time to reshape the global conversation on education and this summit is the perfect platform to do so."
In addition to country pavilions, dozens of corporate sponsors are helping to make Expo 2020 a reality. Among the highlights of the six month-long program will be a glimpse into the future of hyperloop, a preview of 3D printing technology, world-class architecture, and a taste of foods from around the world.
Learn more about Expo 2020, Oct. 20, 2020 thru April 10, 2021.