Harnessing the Power of Business for a Better World™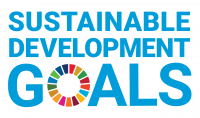 The ThinkGlobal® Institute is a nonprofit think tank dedicated to sustainable development and corporate social responsibility. The Institute is a 501(c)3 nonprofit organization. Its mission includes outreach, research, education, information, and analysis.
The Institute's activities include working to help achieve the 17 sustainable development goals (SDGs) that are part of the United Nations' 2030 agenda, and supporting corporate social responsibility initiatives worldwide with case studies and public forums.
The 17 SDGs we support include:
GOAL 1: No Poverty
GOAL 2: Zero Hunger
GOAL 3: Good Health and Well-being
GOAL 4: Quality Education
GOAL 5: Gender Equality
GOAL 6: Clean Water and Sanitation
GOAL 7: Affordable and Clean Energy
GOAL 8: Decent Work and Economic Growth
GOAL 9: Industry, Innovation and Infrastructure
GOAL 10: Reduced Inequality
GOAL 11: Sustainable Cities and Communities
GOAL 12: Responsible Consumption and Production
GOAL 13: Climate Action
GOAL 14: Life Below Water
GOAL 15: Life on Land
GOAL 16: Peace, Justice and Strong Institutions
GOAL 17: Partnerships to Achieve the 2030 Goals