Past 7 Years: Hottest Ever on Record
The Copernicus Climate Change Service (C3S), which is supported by the European Union, has released new data showing that the past seven years globally were the seven warmest on record.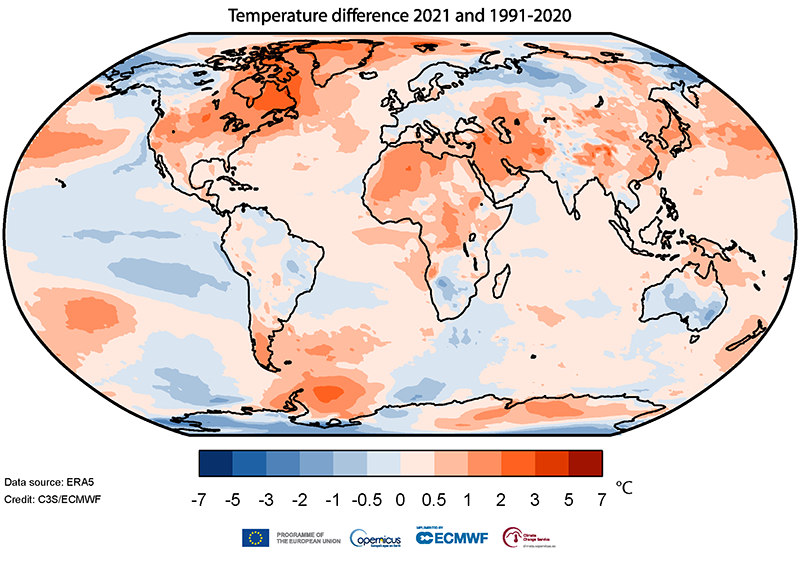 Globally, noted a C3S report, 2021 was the fifth warmest year on record, but only marginally warmer than 2015 and 2018. The annual average temperature was 0.3°C above the temperature of the 1991-2020 reference period, and 1.1-1.2°C above the pre-industrial level of 1850-1900.
Compared to this latest 30-year reference period, regions with most above average temperatures include a band stretching from the west coast of the USA and Canada to north-eastern Canada and Greenland, as well as large parts of central and northern Africa and the Middle East, the report noted. The most below-average temperatures were found in western and easternmost Siberia, Alaska, over the central and eastern Pacific – concurrent with La Niña conditions at the beginning and the end of the year – as well as in most of Australia and in parts of Antarctic.
More data and details are available on the project's website.