Gender Equality: The Path Toward a More Prosperous World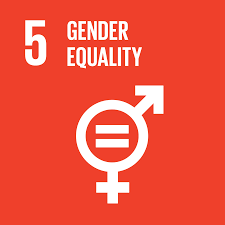 The world is facing an uphill battle when it comes to making progress toward gender equality, the fifth of the United Nations' 17 sustainable development goals.
"While some indicators of gender equality are progressing, such as a significant decline in the prevalence of female genital mutilation and early marriage, the overall numbers continue to be high," notes a UN status report. "Moreover, insufficient progress on structural issues at the root of gender inequality, such as legal discrimination, unfair social norms and attitudes, decision-making on sexual and reproductive issues and low levels of political participation, are undermining the ability to achieve Sustainable Development Goal 5."
Women worldwide also continue to face socio-economical hurdles that are often rooted in time spent handling domestic chores and unpaid work. For example, according to the UN, women have about three hours less available per day than men for work, education, and/or leisure activities.
Recent UN data also shows that women continue to be under-represented in both management positions in business, and in political leadership. "Over the past 25 years, there has been progress in reforming laws towards improving gender equality, yet discriminatory laws and gaps in legal protection remain in many countries," the UN report observes.
"When we look at the low numbers of women in senior roles in the private sector, academia, politics and in international organizations, including in the United Nations, we all have to say:  'we can and must do more,'" says UN Secretary-General António Guterres.
Gender equality, adds Guterres, is both a fundamental human right and a path to a more peaceful and prosperous world. "There is overwhelming evidence that investing in women is the most effective way to lift communities, companies and countries," he says. "Women's participation makes peace agreements stronger, societies more resilient and economies more vigorous.  And that is why the empowerment of women and girls is at the heart of the 2030 Agenda for Sustainable Development."