Africa Has Desperate Need for Climate-resilient Water and Sanitation Infrastructure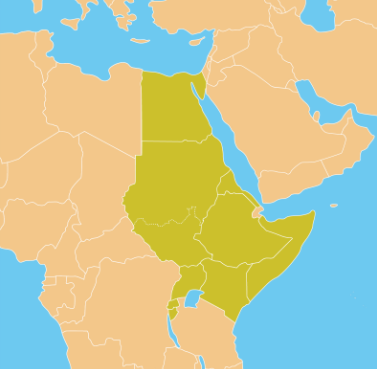 The international community must prioritize water and sanitation access in Africa, a according to recent joint statement from UNICEF and The Global Water Partnership.
Henrietta Fore, executive director of UNICEF and Jakaya Kikwete, former president of Tanzania and currently chairman of the Global Water Partnership Southern Africa and Africa Coordination, raised concerns about the lack of progress in expanding access to key services in communities throughout Africa. The two leaders noted that water and sanitation investment shortfalls will impede other development markers, and called for greater action by the international community. 
Fore and Kikwete argue that "investment in climate-resilient water infrastructure in Africa currently stands far below the levels necessary to ensure water security for the continent's people."
In fact, the African Development Bank estimates that $64 billion is needed annually to meet existing needs. Current global investment is less than $19 billion a year, well below the target threshold.
The situation in parts of Africa is dire, with about 220 million children and families facing shortages. Moreover, 58% of children in Eastern and Southern Africa live in high or extremely high-water vulnerable conditions, and 31% of children in West and Central Africa live in a similar situation. Climate change and the COVID-19 pandemic are exacerbating the problem.
Ongoing water-related problems have a direct impact on the United Nations sustainable development goals (SDGs). For example, children who live in water insecure settings often miss school because they have to collect water for their families (SDG 4). These children are also vulnerable to poor nutrition, food insecurity, and commutable diseases from contaminated water (SDGs 2 and 3). More broadly, time and money spent on water issues can reduce funding for other economic development opportunities (SDG 8).
In their call to action, Fore and Kikwete urge world leaders in all sectors — including governments, private businesses, and NGOs — to increase support for solutions to the global water crisis. Improving water and sanitation infrastructure, they noted, will "contribute to a peaceful, prosperous, stronger and equitable Africa, now and in the future."
Learn more about The Global Water Partnership