Achieving Zero Hunger Goal Requires More Resources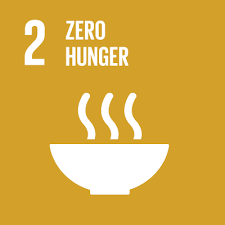 Efforts to achieve Zero Hunger in the world – the UN's sustainable development goal 2 – requires a transformation of the global food and agriculture system in order to feed the 815 million hungry people today, and the additional 2 billion people expected by 2050.
Despite efforts to reduce hunger by 2030, the United Nations estimates that approximately one of every nine people in the world is under-nourished. "Hunger is on the rise again globally and undernutrition continues to affect millions of children," notes a UN progress report on sustainable development. "Public investment in agriculture globally is declining, small-scale food producers and family farmers require much greater support and increased investment in infrastructure and technology for sustainable agriculture is urgently needed."
According to the UN Report, more needs to be done to improve the capacity of small scale farmers. In Africa, Asia and Latin America, up to 85 percent of food producers are small farmers. "Strengthening the resilience and adaptive capacity of small-scale and family farmers, whose productivity is systematically lower than all other food producers, is critical to reversing the trend of the rise in hunger," the report notes.
"Our actions to tackle these troubling trends will have to be bolder, not only in scale but also in terms of multisectoral collaboration," the heads of the United Nations' Food and Agriculture Organization (FAO), the International Fund for Agricultural Development (IFAD), the UN Children's Fund (UNICEF), the World Food Programme (WFP) and the World Health Organization (WHO) urged in their joint foreword to a World Health Organization (WHO) report, The State of Food Security and Nutrition in the World.
According to the WHO report, the situation is most alarming in Africa, which has the highest rates of hunger in the world. In Eastern Africa in particular, the report notes, close to a third of the population (30.8 percent) is undernourished. "In addition to climate and conflict, economic slowdowns and downturns are driving the rise," the report concludes.
SDG Goal 2 seeks to end hunger by 2030, and to ensure that everyone everywhere has enough good-quality food to lead a healthy life.
More information about the UN's sustainable development goals and progress on SDG Goal 2 are available online.