World Faces a New Era of Risk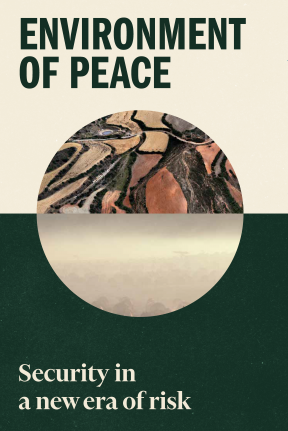 World leaders are failing to prepare for a new era of complex and often unpredictable risks to peace as profound environmental and security crises converge and intensify, according to a major report by the Stockholm International Peace Research Institute (SIPRI). The report, Environment of Peace: Security in a New Era of Risk, offers policymakers principles and recommendations for navigating this volatile future. It will be launched today in a special session before the opening of the ninth Stockholm Forum on Peace and Development.
The report provides the most comprehensive account to date of how different aspects of environmental crisis—including climate change, mass extinctions and resource scarcity—are interacting with today's darkening security horizon and other phenomena such as the fallout of the Covid-19 pandemic. It also offers governments and other decision-making bodies recommendations for action, and principles to guide them.
"Our new report for policymakers goes beyond simply showing that environmental change can increase risks to peace and security. That's established,"said SIPRI Director and Environment of Peace author Dan Smith. "What our research reveals is the complexity and breadth of that relationship, the many forms it can take. And most of all, we show what can be done about it; how we can deliver peace and security in a new era of risk."
More than 30 researchers from SIPRI and other institutions contributed to the Environment of Peace report, guided by a panel of international experts on environment and security led by Margot Wallström, the former Swedish Foreign Minister and European Commissioner for the Environment.